"For an overseer, as God's steward, must be above reproach. He must not be arrogant or quick-tempered or a drunkard or violent or greedy for gain, but hospitable, a lover of good, self-controlled, upright, holy, and disciplined. He must hold firm to the trustworthy word as taught, so that he may be able to give instruction in sound doctrine and also to rebuke those who contradict it."
Titus 1:7-9
Bob Briggs grew up in the Chicago area as a nominal Lutheran, abiding comfortably in the world while possessing an intellectual-only belief in Christ. His testimony is unusual in that the Holy Spirit most graciously convicted him of that hypocrisy directly, that is without human mediation, at age 30. In less than a year he was baptized, met and became engaged to Coco, and enrolled in seminary. Bob and his family began attending Trinity Baptist Church in 1999 and so have been involved at Clifton since 'the merger' in 2001. In 2020, he retired from 25+ years working at UPS. Bob and Coco have five children: Becky, Reuben, Miles, Margaret, and Bobbie, and six grandchildren as well.
David heard the gospel from an early age from his parents. He was helped to see his need for Jesus by watching the way the Lord changed his older brother when he became a Christian. After becoming a Christian at a young age, David continued to grow in faith through the ministry of several churches. He joined Clifton Baptist in 2001. While here, he met Ericia, and they were married in 2005. They have five children: Ruth, Elisabeth, Seth, Faith, and Joseph. David began serving as a lay elder at Clifton while working for the Cabinet for Health and Family Services. He joined Clifton's full-time staff in 2014 as our Pastor of Discipleship. In this role, he provides general pastoral care and leadership for the congregation with particular responsibilities for the small group ministry and member care.
John began to trust Christ at an early age under the instruction of his parents, and thanks God for graciously deepening his hope in Him with each passing year. Early in his college years the Lord opened John's eyes in new ways to His greatness and glory, and slowly began to instill in him a love and appreciation for the local church. It was also at this time that he met his wife, Sarah. They now have six children: Anna, Rachel, Trevor, Ryan, Julia, and Tyler. Throughout their time at Clifton, John and Sarah have been encouraged by the ministry of the local church and actively involved in Clifton's small group ministry. John joined Clifton's staff in 2008, and transitioned into the role of Pastor of Preaching in 2016.
Oren Martin was raised in Houston, TX by wonderful Christian parents who taught and modeled a love for Christ and His church. However, it was not until the age of 21 that he repented of his sins and trusted in Christ. Before moving to Louisville to study at Southern Seminary, he served as a college pastor in a local church working with Texas A&M Aggies. He and his wife, Cindy, have been married since 1999 and have three children: Jonathan, Anna, and Benjamin. In addition to serving as a husband, father, and elder, he is professor of Christian theology at the Southern Baptist Theological Seminary and Boyce College.
Jeremy was brought to Christ at a young age, having heard the gospel from faithful parents and teachers at church. God used two scripture verses in particular—Romans 6:23 and Titus 3:5—to convict him of sin and send him to the cross to receive the full and free gift of forgiveness. He was later baptized as a profession of his faith in Christ. Jeremy and his wife, Sarah, joined Clifton after moving to Louisville from northern Ohio so he could attend seminary. They have been married for over a decade, and have been given five children: Allie, Ronnie, Marlie, Frankie, and Betsie. Jeremy is a professor of biblical counseling at the Southern Baptist Theological Seminary.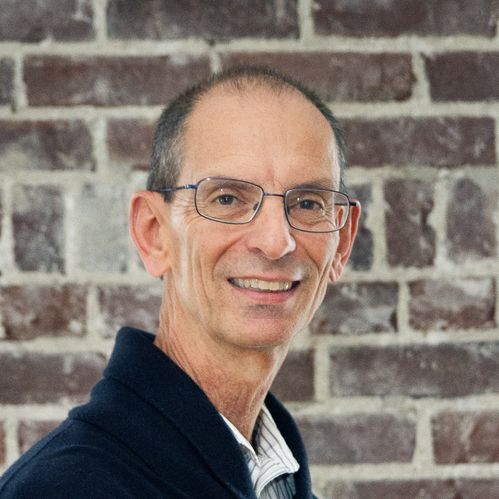 Tom trusted in Christ through the witness of Diane (who is now his wife) at the age of 17. After his conversion he immediately felt called to ministry and has served as a teacher in three different schools and an elder in three different churches. Tom served as the preaching pastor at Trinity and then Clifton from 1998 to 2015. God has blessed Tom and Diane with four children: Daniel, Patrick, John, and Anna. He now continues to serve as a professor of New Testament at the Southern Baptist Theological Seminary.
Pastor of Leadership Development
The Lord blessed Shawn with Christian parents who took him to church and taught him the gospel from a young age. Shawn believes he trusted Christ at the age of 10. In 1996, he helped to start Trinity Baptist Church in Louisville, KY when he began working on his Ph.D. In 2001 Trinity merged with Clifton, where he has served ever since. Shawn currently serves as Clifton's Pastor of Leadership Development. In this role, he intentionally equips individuals for the work of the ministry through Bible study, the internship program, and the missions cohort. He also teaches church history at the Southern Baptist Theological Seminary. Shawn is married to Gretchen, and they have five sons: Benjamin, Jonathan, Aaron, Nathan, and Stephen.